Narrative Cartography speaks to the interwoven nature of story and map.
Whether lived or literary, plot lines connect storylines and unearth a myriad of relationships to place.
The Art of Shmee invites you to co-author a journey with your environment through a guided creative exercise.
Using the
Field Notes Workbook for Narrative Cartography
, participants are prompted to track both inner and outer experience and record their observations of multi-sensory interactions with their surroundings. These moments of mindfulness are then ​transcribed onto a map of the area through a process of visual story telling.
~
I walk in the footprints of those who have walked for thousands of years before me.
Know your place and pay respects:
https://native-land.ca/​
MINDFUL
​​WAYFINDING

FIELD NOTES
WORKBOOK

NARRATIVE
MAPPING
3-hour excursion in any setting
​at safe and accessible locations

Workbook topics prompt
​observation and self-inquiry

Salient moments plotted on
a ​cognitive map of the area
S. Shmee, MA

Shmee is an intermedia artist and educator whose work is enlivened by a love for the creative process and the potential it holds for self-discovery. In partnership with kind collaborators at non-profit and community arts centers, Shmee offers art-based interventions at public events and alongside therapeutic and rite of passage practices. These programs use mindfulness, embodiment, and creative play for self-inquiry and community building.

In addition to facilitating original, enchanting programs, Shmee supports higher education through curriculum development as teaching apprentice, lecturer, and administrator.

With a BA in Film Studies and MA in Depth Psychology, Shmee's passion for storytelling spans from personal narrative to cultural mythology and fosters a commitment to the myriad of tales of our time.

The Art of Shmee

is an endearing pursuit of pen and ink on watercolor, a treasured creative practice and meditation on form and fine lines. Shmee's handiwork renews with each iteration: from illustration to clothing fabrication and other reformations. More from the Art of Shmee:

The Field Notes Workbook for Narrative Cartography was developed in 2018 for a master's-level qualitative research self-study at Sonoma State University. Driven by the question, "how can a holistic sense of self, inclusive of the more-than-human world, be explored?" and informed by Jung's theory of cognitive functions, somatic psychology, and narrative cartography, the Field Notes Workbook and accompanying activities are intended to inspire curiosity and deepen a reflective relationship with the web of life. The motivation for this inquiry stems from a commitment to sustainable adaptation in the face of changing climate and loss of biodiversity, as well as curiosity of the mass-migrations throughout history.
---
the place where you are right now
god* has circled on a map for you
~hafiz~
---
Powered by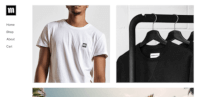 Create your own unique website with customizable templates.