The Field Notes Workbook for Narrative Cartography is comprised of prompts that encourage awareness of one's sense perceptions, thoughts, emotions, embodied felt sense, and imagination to be recorded throughout a roaming excursion. The collected data is marked on an illustrated map of the area, weaving together the salient characteristics of the place and one's subjective experience therein.
| | | | |
| --- | --- | --- | --- |
| INTENTION | INTROSPECTION | EXTROSPECTION | EXPRESSION |
S T E P O N E :
​P L O T P O I N T S

Guided by impulse, the participant pauses to scan and record the five senses, emotions, thoughts, and felt sense. This becomes a plot point in the story and will guide the written prose at a later stage.

S T E P T W O :
C O G N I T I V E M A P

After multiple plot points have been collected, the participant sketches a cognitive map of the area traversed. ​A cognitive map is essentially a map from memory, and whatever is most important naturally stands out.
S T E P T H R E E :
​N A R R A T I V E C A R T O G R A P H Y
Narrative Cartography is the interweaving of story and map. By inviting the more-than-human world to co-author the narrative of life,
​we call upon perspectives beyond our own, ​and create an opportunity to see with new eyes.
​
---
---
Powered by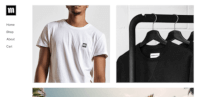 Create your own unique website with customizable templates.